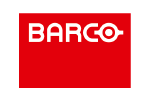 VIOSO Warpstation for Barco-PULSE projectors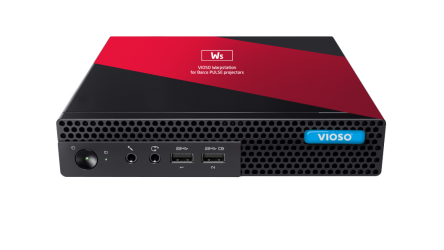 The VIOSO Warpstation allows the automatic alignment of Barco projectors with PULSE® – technology (including Barco UDX, F70, F90, XDL).
Up to four projectors are connected to a single Warpstation unit by network and via Displayport or HDMI and multiple units can be scaled to a maximum of 32 projectors.
An easy to use interface allows an unmatched simplicity in setting up warping and blending – either manual or fully automatic by using a camera (supported cameras see helpdesk.vioso.com or use a bundle option).
The Warpstation generates the necessary test patterns and automatically calculates the blending, geometric alignment and brightness matching. Flat and curved screens are supported as well as all kinds of domes and spherical screens. VIOSO's patented calibration technology supports entirely free formed and colored shapes as well.
The warping and blending information is uploaded to the projector so after calibration, any device can be used as input (e.g. E2, video mixers, playback devices) and the Warpstation can be removed unless a permanent automatic calibration is needed.
You need all information in a single onepager?
Download our VIOSO Warpstation for Barco-Pulse projectors here:
VIOSO Warpstation for Barco Pulse projectors uses a special version of our VIOSO Core technology.
Find our more:
You want to purchase VIOSO Barco Warpstation? Then please contact us and we will help you to find the best solution for you.