Simulators for the highest standards
We have a long history in providing technology for simulation. From military to non-commercial simulators we provide the perfect product for domes, curved screens, caves. We work to the highest standard! We are realizing simulation displays all around the world and know how to deal with the perfect warping and edgeblending, frustum correction and perspective adaption.
Depending on the needs we will point you to the right product, e.g. VIOSO Anyblend or VIOSO Blackbox.

We understand and solve problems with stereoscopy, OpenGL-integration and tracking.
Projector Warping and Softedge Blending
Direct integration in Windows
The calculated and captured display parameters are directly applied to the computer operating system eliminating the need for additional warping and blending hardware. VIOSO Anyblend works with any projector and is application agnostic. Most advanced warping of multiple projectors
Manual or automatic warping & blending for any number of projectors. Our integrated tools are perfect for quick and high-quality results.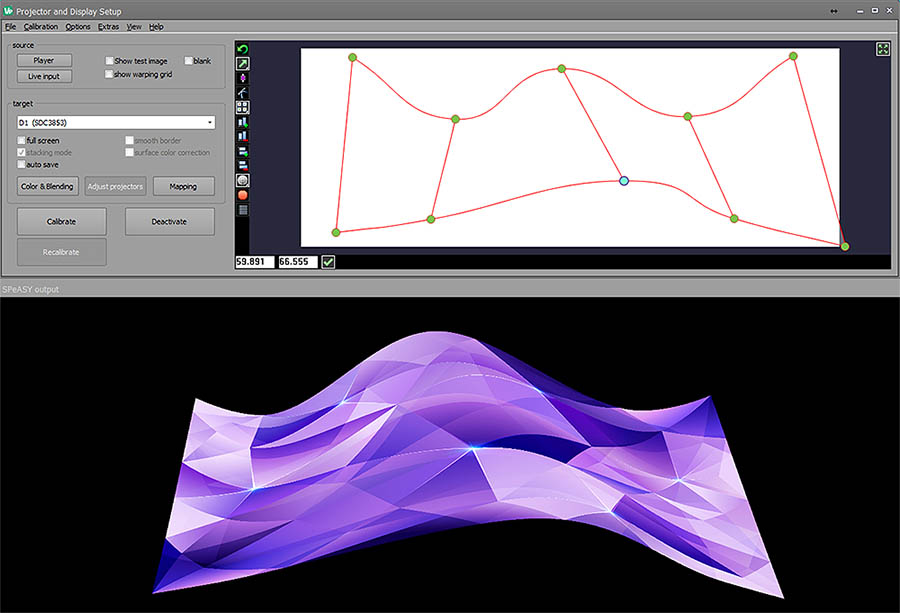 Auto alignment of projectors
Our patented auto alignment algorithms use an attached camera to automatically align the projection and to set up the warping and blending. Whether this is for a dome, a round screen or a projection mapping you will be excited by the versatile setup process. We recommend either Logitech-Webcams (C930) or – for more advanced setups – IDS-GigEYE-network cameras that provides a great flexibility. Integration with zero latency
Embedding warping and blending to any application without latency. Flexible handling and automation
Manual or fully automated projector alignment for any number of projectors on any surface. Advanced integration features
Various geometric mapping modes, support of stereoscopic projectors and custom features. Supports professional graphic boards
Utilizing proprietary warping and blending features of various professional graphics boards. Supports frustum correction for simulators / VR
Supports cave and simulation setups with tracking, stereocopy and frustum correction. Support for curved screens
Eyepoint correction, single fisheye camera calibration. Support for splitting devices
Datapath X4, Matrox Triplehead. Export result
Support warpingboxes (optional), eg. Barco WB-Boxes, Eyevis Openwarp. Direct integration plugins
Plug-Ins for MetaVR, X-Plane, Prepar3D, Ogre3D, Unity, VRED, VBS, Worldviz, Touchdesigner and many more. 
Take images and pre-rendered videos, put them into a playlist and with the magic of VIOSO Core, you can display any content on any surface.

If you get VIOSO Anyblend VR&SIM, you will still have all the features of VIOSO Anyblend and of course, VIOSO Player and VIOSO Core are also included.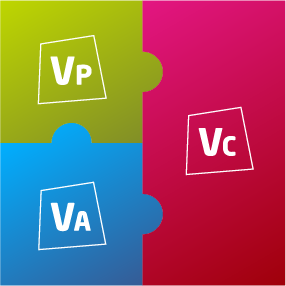 VIOSO Anyblend runs only on very spefic system requirements:
Windows 7 or Windows 10
NVIDIA Quadro P series
NVIDIA Quadro RTX series partly supported
Please have a closer look at the system requirements
here
.
If Anyblend VR&SIM is used alon with direct integration of third party applications, the system requirements of such third party applications apply.
It is highly recommended to try the targeted hardware using the
free demo version
of VIOSO Anyblend VR&SIM before buying.