Edge blended projection integrated in all Windows applications
Embedded warping and blending for any visual application like simulators, signage and information displays as well as performance driven interactive solutions.
The versatility and flexibility is unrivalled: VIOSO Anyblend hooks into the Windows desktop-applications and replaces their original appearance with a soft edge blended output across multiple projectors in native resolution.
Using VIOSO's patented camera technology edge blended projections can be realized in minutes with outstanding quality on any surface.
This is achieved effortlessly by connecting projectors and any live camera to a PC and running the fully automatic setup. VIOSO Anyblend is designed for use in control and conference rooms, shows, gaming, interactive signage and any application that needs scalable and flexible high resolution displays. 
Projector Warping and Softedge Blending
Direct integration in Windows
The calculated and captured display parameters are directly applied to the computer operating system eliminating the need for additional warping and blending hardware. VIOSO Anyblend works with any projector and is application agnostic. Most advanced warping of multiple projectors
Manual or automatic warping & blending for any number of projectors. Our integrated tools are perfect for quick and high-quality results.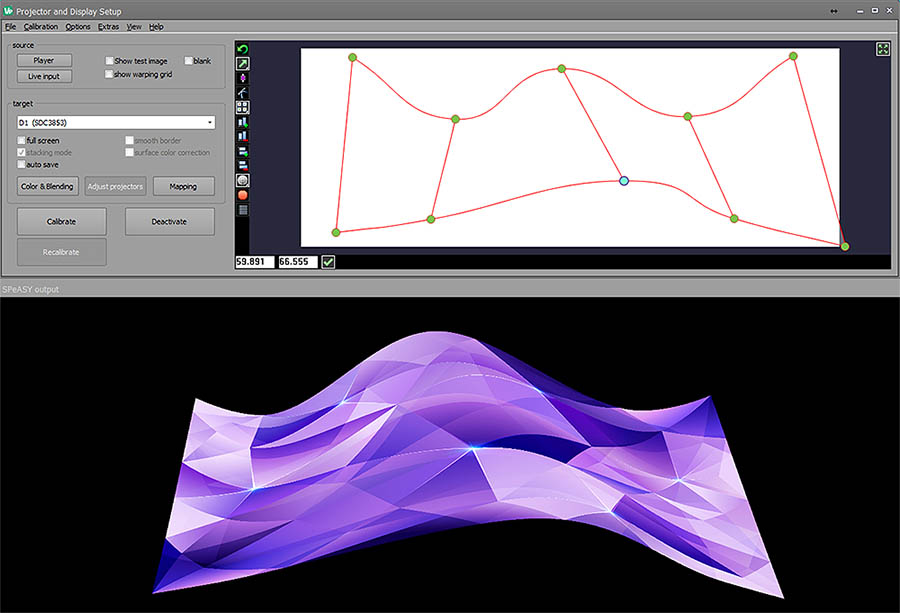 Auto alignment of projectors
Our patented auto alignment algorithms use an attached camera to automatically align the projection and to set up the warping and blending. Whether this is for a dome, a round screen or a projection mapping you will be excited by the versatile setup process. We recommend either Logitech-Webcams (C930) or – for more advanced setups – IDS-GigEYE-network cameras that provides a great flexibility. Integration with zero latency
Embedding warping and blending to any application without latency. Flexible handling and automation
Manual or fully automated projector alignment for any number of projectors on any surface. Supports professional graphic boards
Utilizing proprietary warping and blending features of various professional graphics boards
Take images and pre-rendered videos, put them into a playlist and with the magic of VIOSO Core, you can display any content on any surface.

If you get VIOSO Anyblend, you will also automatically get VIOSO Core and VIOSO Player.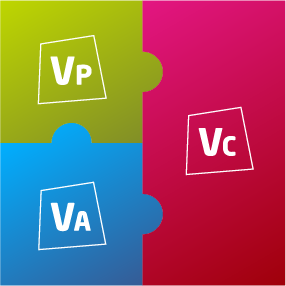 VIOSO Anyblend runs only on very spefic system requirements:

Windows 7 or Windows 10
NVIDIA Quadro P series
NVIDIA Quadro RTX series partly supported
Please have a closer look at the system requirements
here
.
It is highly recommended to try the targeted hardware using the
free demo version
of 
VIOSO Anyblend before buying.
Are you looking for a more advanced Anyblend solution?

Simulations require an extraordinary quality in terms of warping, linearity, blending, perspective setup and colour correction.
The VR&SIM Edition is the ultimate answer to these requirements.